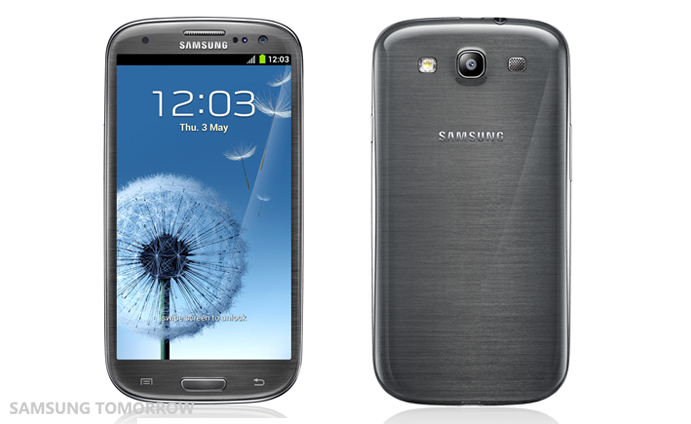 Samsung Expands the GALAXY S III Range with a Collection of New Colours Inspired by Nature | SAMSUNG TOMORROW Global.
We've known for a few months that this was going to be happening.  So now they have 6 colours:
white, blue, red, black, brown, grey
The titanium grey looks awesome.  I'm not a fan of the brown or the blood red however.
I'm not sure if any other higher end smartphone has been available with 6 colour choices before, but I suspect more and more phone models are going to be offered in many colours.  It's just basic evolution 101.  The Model T Ford was first offered in black only.  Now every car is available in several different colours.  I see no reason why it isn't going to be happening with mobile devices.