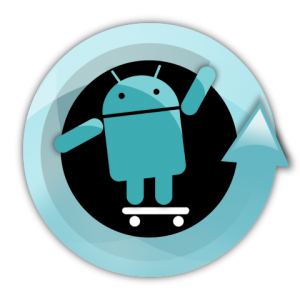 Cyanogen and his team are currently deep in development of their Gingerbread distribution.  Release Candidate 3 just came out on March 28th, and the stable final release of CyanogenMod7 Gingerbread will be coming very soon.  Cyanogen does not announce release dates in advance but I would guess we should see it some time in April.
I have had a couple of requests for a CyanogenMod 7 Review for the Samsung Galaxy S.  I used it as my daily rom for 2 weeks.  Firstly I really liked that all the cool new gingerbread animations are included and look great. I did like that the ROM was full-featured. CM7 includes the latest lock screen UI advances, as well as several Cyanogen specific interface settings.
On the first day I found it was rebooting randomly. A quick online search led me to turn off 'wifi sleep' which immediately got rid of the random reboot problem. The next nightly release had it set to Off by default in the ROM. Other than that I had no 'critical' problems. I found the camera was not as good as the stock camera. And the battery life was terrible. I got 8-12 hours during normal use. With other gingerbread ROMS on the same phone under the same conditions I have seen 24-30 hours of standby.
I think I will be going back to CM7 once the final release is out.
The video review covers:
1. Visual Elements
2. Features
3. Performance

Thanks to Codeworkx, Atinm, and Coolya for porting CM7 to the Samsung Galaxy S.
Download from:
http://sourceforge.net/projects/teamhacksung/files/galaxys/
You can see how to install CM7 here:
http://www.youtube.com/watch?v=z3thA9OWQc
XDA thread:
http://forum.xda-developers.com/showthread.php?t=940095