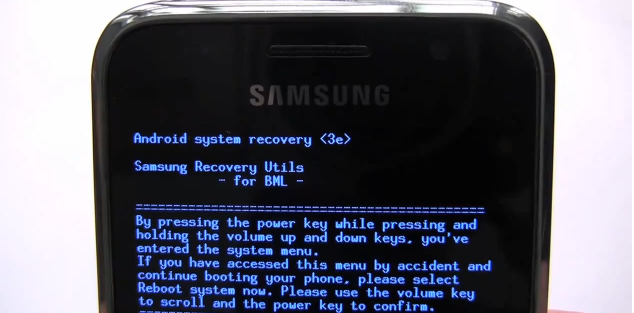 If your Samsung Galaxy S already has stock Android 2.2 Froyo, it likely has Recovery 3e.
You can see which version of the Recovery you have on your phone by going into the  Recovery Mode – the version number is listed on the top line.
One significant difference between Froyo's Recovery 3e, and the previous Recovery 2e that came with 2.1 Eclair, is that 2e lets you flash 'unsigned' zip files.  When developers and modders create files that you can download and flash on your phone, those files are  packaged as zip files.  To install on your phone, all you do is download the zip file on to your internal SD card, reboot into Recovery, and click on the file.  These packages are created as unsigned zip files.  This means that you can very easily flash them with Recovery 2e, or a custom recovery like ClockworkMod, but you CANNOT flash them if you have 3e.
This means if you have stock Froyo on your phone, before you get to flash all the great updates that are available, the first thing you need to do is replace Recovery 3e with ClockworkMod.   To do this, you use a Samsung made software tool known as Odin.  Odin is commonly used to flash factory firmware on to your Galaxy S.
Developers are able to bake new advanced kernels that come with ClockworkMod built right in.  So to get CWM on your phone, all you need to do is use Odin to flash a kernel that comes with ClockworkMod.
In this video we use Odin to flash Hardcore's very popular Speedmod kernel onto an otherwise stock Samsung Galaxy S i9000.